Optimising Stock Control with Sage Inventory Management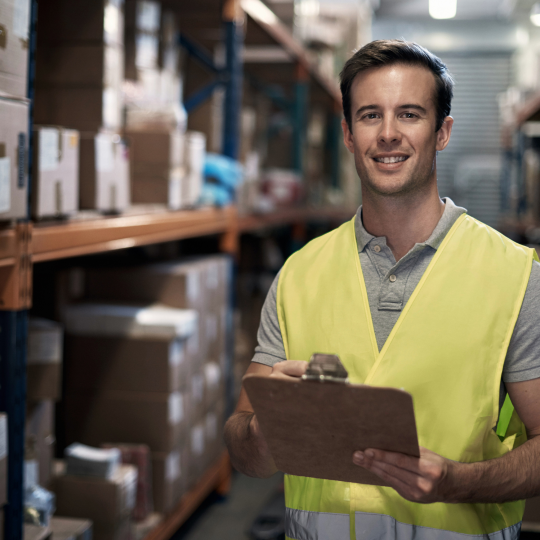 Developed by a global leader in accounting and enterprise resource planning software, Sage Inventory management systems streamline the stock control process. Whether you own a small retailer providing groceries to a local community or manage an international conglomerate exporting thousands of different items to every corner of the world, keeping a close watch on your stock levels remains vital to your business success.
The days of entering written details of sales and stock movements in thick leather-bound ledgers are now a distant memory. The advent of the personal computer has transformed many aspects of how we do business, especially when keeping records. However, it is not the hardware that has revolutionised these processes but sophisticated software packages like Sage 50Cloud and Sage 200. Using these programmes allows an operator to capture vast quantities of data, store it, recall it at will or process it to derive invaluable secondary information.
In a matter of seconds, one can use a Sage inventory management package to retrieve the numbers of a given widget sold in a particular month and compare it with sales of the same item during that month for the previous five years or more. Imagine trying to achieve that by comparing ledger entries or even Excel spreadsheets.
When combining this technology with internet access, its potential increases exponentially. The data from multiple locations can be pooled and shared or backed up to secure disaster recovery sites in an instant.
The Downside to the Basic Sage Inventory Management Process
As is often the case with any computerised operation, the user tends to be the weak link. Data entry errors are inevitable when information must be input manually; only their frequency and significance vary. In their quest to eliminate the risk of human error and its potential consequences, the developers at FenyaSoft have leveraged the features of two well-established innovative technologies to automate the data input process. Let's examine the role of each of these supporting methodologies.
Barcoding: Most people are now familiar with these ubiquitous white labels with their printed black vertical lines of varying thickness. The pattern represents information about the labelled item that can be read and interpreted using a suitable scanning device.
In its simplest form, the barcode is a visually encoded form of a multi-digit number that identifies a given stock item. Instead of reading a lengthy series of digits and entering them into the software via a keyboard, scanning a barcode can instantaneously perform the same tasks without the risk of human errors due to carelessness or fatigue.
Wireless transmission: Once converted to digital form, the information obtained from a barcode can be transmitted wirelessly to a PC via Bluetooth. Wireless communication enables a staff member to acquire and share scanned data from any point in a building within range of a paired PC. Not only does this facility save time, but it also limits the number of PCs required to run the Sage software.
Let FenyaSoft Optimise Your Sage Inventory Management System
The above application is just one example of how our software integration experts are helping businesses of all types and sizes to achieve their full potential. Please get in touch to discover what we could do to help grow your company.
Back to Articles.