fenya

WMS

Job Card Tracking
The fenyaWMS Job Tracking solution is designed with stock control in mind. This project management tool enables users to accurately move stock to and from job or project sites in real-time.
By introducing barcode scanning and/or mobile devices, technicians can easily scan or issue stock to and from jobs/ projects from the warehouse or project site.
Admin staff purely monitor and manage the job from their desktop as fenyaWMS seamlessly integrates physical transactions with systematic transactions.
Key features of fenya

WMS

Job Card Tracking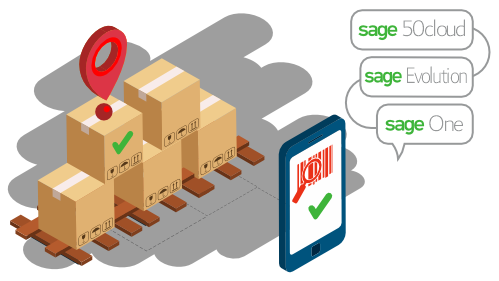 Some key features of our fenyaWMS Job Card Tracking\ Project Tracking solution are:
Create and manage Jobs within the FenyaSA\ FenyaWMS system.
Generate paper or electronic picking slips for issuing stock to jobs.

Fully paperless configurations are available.

Scan stock to issue, use or return stock to and from Jobs.

Electronic signing and/or signing on the devices for any movement of stock.
Full user traceability for any movement of stock.

Remote scanning

Devices can be used away from the warehouse\ store
Devices can be used on the job/ project site.

Auto Generate Invoices for used stock.
Detailed stock movement traceability reports and information.
For more information on what our job tracking solution can do for your business, Contact us here
Direct Sage ERP
Integration
A key benefit of fenyaWMS Job Card Tracking is integration.
fenyaWMS Job Card Tracking can run as standalone or directly integrated into:
Sage 50 Cloud (Pastel Partner/Express)
Sage One (Sage Business Cloud Accounting)
Sage\ Pastel Evolution (Sage 200)
For more information on which ERPs we integrate with, Contact us here
< Back