An Advanced Warehouse Management System Could Save Time and Boost Operating Efficiency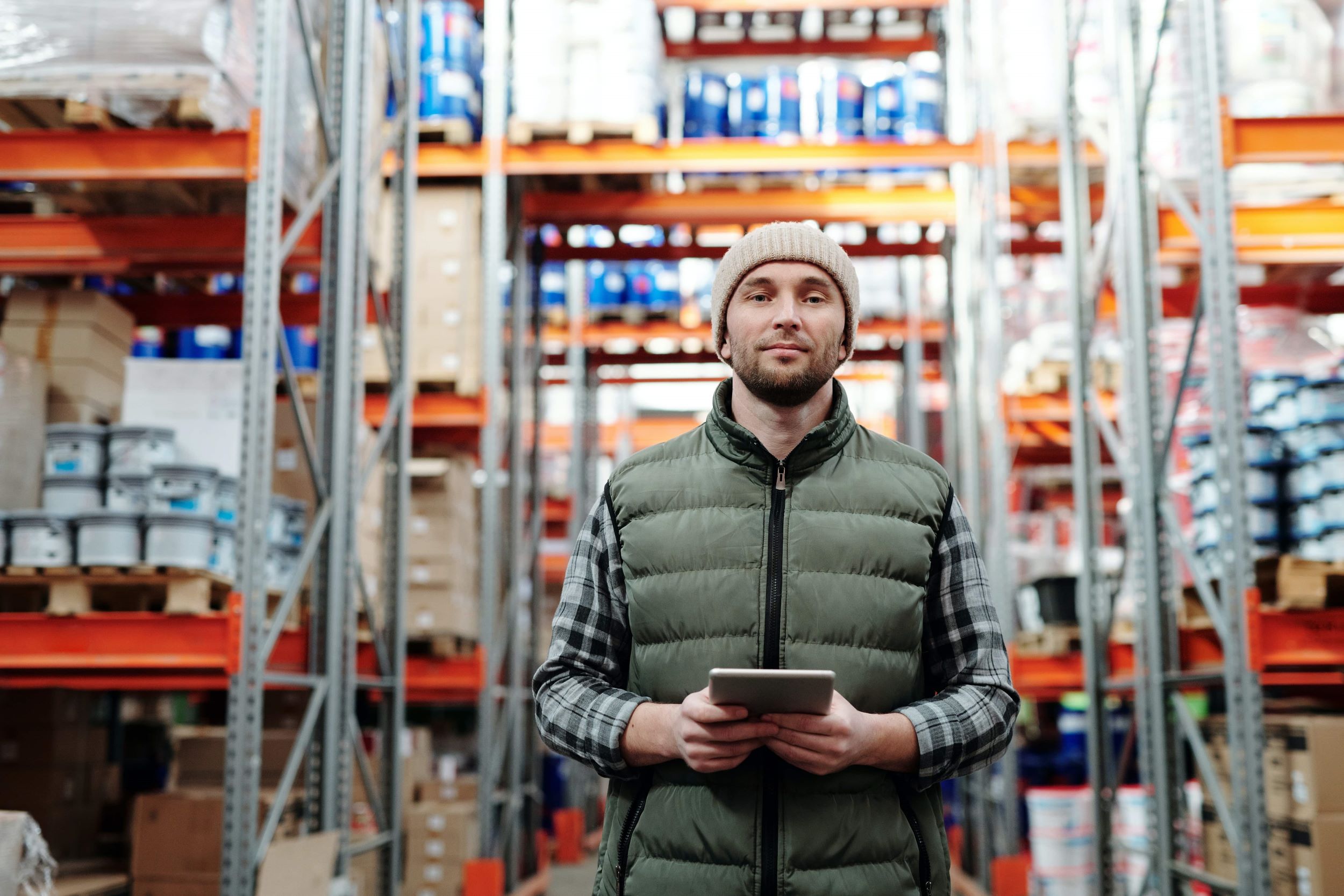 Managing warehousing tasks can be time-consuming and prone to mistakes. However, an automated warehouse management system can avoid these costly problems. Personal computing and cellular telephony are likely the two most disruptive technologies responsible for the birth of the fourth industrial revolution. Since their introduction in the latter half of the twentieth century, they have found applications throughout industry and in many aspects of the daily lives of individuals worldwide.
The ability to read and interpret the information encoded in an array of perpendicular parallel lines known as a barcode has enabled a smartphone user to streamline all of the essential tasks involved in the day-to-day operation of a warehouse.
The fenyaSoft Barcoded Inventory and Warehouse Management System
While the introduction of barcodes has been an invaluable aid at a retail point of sale, the technology also has the potential to speed up and simplify most of the wholesaler's routine tasks. fenyaSoft has developed hardware and software products that combine to form a feature-rich system that offers a warehouse operator several must-have benefits, as follows:
A User-friendly Option: Our software's intuitive user interface simplifies the system's use and helps to reduce the learning curve for new users.
Scanner Auditing: Ensure accountability by tracing the user and device responsible for a given transaction and the precise time at which the event occurred.
Wireless Operation: The components of our system interconnect wirelessly. This flexibility eliminates the need to modify your existing warehouse layout, and there will be no need to purchase additional PCs.
A Cloud-Based Solution: The software provides access to the cloud, enabling the system to collect, store and process data from multiple locations, thus providing an ideal solution for a company that operates a nationwide network of storage and distribution centres.
Unparalleled Accuracy: Because the fenyaWMS product relies on barcode scanning, its users will always be assured of a complete and accurate record detailing each item in their warehouse that is picked, transferred or might require replenishing.
ERP Integration: Enterprise resource planning and accounting packages are essential for warehouse management. However, inputting data relating to stock levels and movements can be time-consuming, and such pressure tends to increase the incidence of human error. One of the primary benefits of fenyaWMS is its ability to integrate directly with many popular packages, including Sage Business Cloud Accounting and Microsoft Dynamics GP. Our fully-integrated barcode scanning solution will transfer the required data to your chosen program in seconds, ensuring maximum control over your inventory with minimal effort.
A Modular System: Individual needs vary. Therefore, our Android-based system can be configured to meet your unique requirements from several available modules, including Sales & Invoicing, Goods Receiving, Stock Take, Credits, Returns, Stock Transfers, Mobile Sales, Stock Details and Dispatch, and create the system you need.
A Highly Cost-Effective Option: The combination of benefits described above provides the user with a system that ensures substantial financial and time savings, especially welcome given the prevailing economic climate.
Find the Best fenyaSoft Option for Your Warehouse Management System
We have more than 20+ years of experience developing business process software for desktop computers, servers, android devices, web-based applications and integration with popular ERP/accounting packages. Furthermore, we can create customised solutions for any unique requirements. Don't hesitate to contact us if you wish to streamline your warehouse operation and business-to-business data flow.
Back to Articles.