fenya

WMS

Sage Barcoded Stock Take Solution
We know stock takes are a nightmare at best of times. Our stock taking system aims to streamline the stock taking process by cutting our unnecessary errors and improve the general speed and accuracy of your stock takes.
Our stock take software has been designed with two key goals in mind:
By introducing barcode scanning and direct ERP integration into our soluton we proven to deliver on these goals time after time.
Our stock take solution integrates directly into:
Sage 50cloud (Pastel Partner)
Sage Business Cloud Accounting (Sage One)
Sage 200\ Evolution (Pastel Evolution)
Microsoft Dynamics GP
Why use fenya

WMS

Stock Take?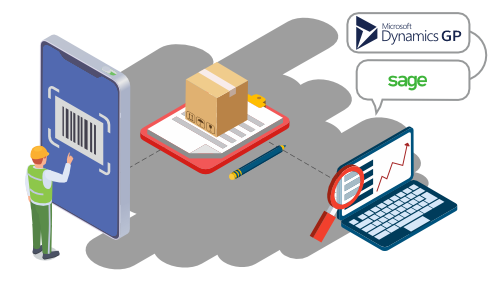 Stock takes can be performed on multiple wireless barcode scanners.
Stock takes can be merged and shuffled between devices.
You receive full benefit of barcode scanning with our stock take solution.

This offers real time verification of product data meaning staff will not mistake one item for another.

Unit, pack and case barcodes are catered for.

This allows you to scan either the unit, pack or case and the scanner will do all the calculations.

Discrepancy checks

fenya

WMS

will cross reference each device's count to ensure there is no duplication.

Variance reporting

Our stock take system gives you an interactive variance report per count.

Directly import your stock count figures into Sage or GP.

This removes all capturing errors and saves you countless hours.

Spot Check function

Remove the need for snapshots.
The spot check function allows you to run smaller spot checks on certain lines and compare the spot check with live stock figures.
We give you the added benefit of adjusting the stock figures to match your counted stock figures.
In addition to the above, our Stock Take module provides the following features:
Cost variance reporting.

Determine the value of stock loss or gains.
Determine which products are 'problem stock'.

Historical Reporting

View previous stock takes and determine trends.
Report on stock take performances on a monthly or annual basis.

fenya

WMS

tracks your previous stock takes, enabling you to determine whether your stock controlling efforts are paying off.
fenya

WMS

gives you additional information on your stock takes. Allowing you to determine the most efficient way you perform your stock takes.

For more information on what our stock taking solution can do for your business, Contact us here
WMS Home